May 2022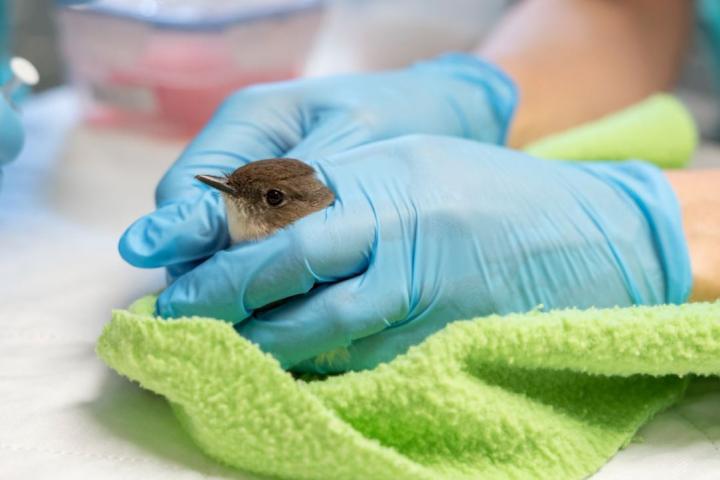 May 16, 2022
Found in a glue trap meant to capture insects, an eastern phoebe songbird was taken to Cornell's Janet L. Swanson Wildlife Hospital after its rescuers attempted to free the creature from the powerful adhesive.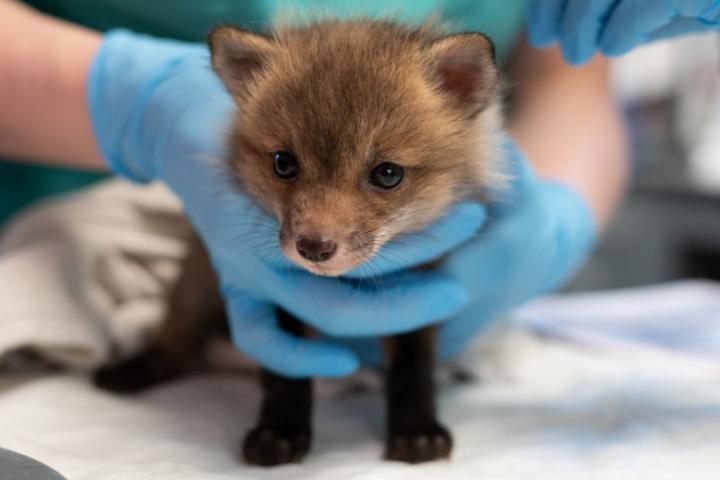 May 10, 2022
A tiny red fox kit is getting world-class care at Cornell University's Janet L. Swanson Wildlife Hospital. The four-to-six-week old baby was found with her paw caught in a plastic rat trap and Cornell's wildlife health team is helping to heal the fox's swollen paw and get the baby back to full health.
May 05, 2022
Cornell veterinary student Laura Donohue, DVM '22, showcases her artistic talent and passion for animals in a new book, "Wildlife Health and Disease in Conservation," featuring >100 illustrations depicting common wildlife disease cycles and their social, cultural and economic influences.